The Slovenian pilot looks at dynamic pricing as a means of adjusting electricity consumption behaviour, signalling to consumers and prosumers when it is best to consume energy. The role of the iFLEX Assistant is to make it easy for consumers and prosumers to manage their response to the price signals.
The dynamic pricing involves both network and retail tariffs with the purpose to maintain a stable system network operation at the local distribution level and to provide a competitive advantage for electricity retailers, enabling attractive retail pricing schemes. The pilot therefore focuses on engaging consumers and prosumers connected to transformer stations that are challenged by grid disturbances such as load flow congestions and voltage profile swings from photovoltaics (PV).
The consumers and prosumers will receive price signals for specific hours announced one day ahead and can choose to respond by adjusting the electricity consumption of any household appliance accordingly. By shifting consumption to lower prices or cancelling it when the price is high, they offer their flexibility and thereby reduce their electricity bill.
Type of consumer engagement:
Implicit demand responseDemand Response Intentional change of normal consumption patterns by energy consumers in response to external price signals (implicit DR) or incentives to reduce or increase consumption (explicit DR). Both operations can be automated.
Location: Households and small industrial enterprises in Kozjansko and Savinjska regions
Energy actors involved:
Distribution System Operator Elektro Celje, Electricity Retailer ECE.
Benefits of offering and utilising flexibility
Consumer/prosumer: Participate effortlessly in multiple flexibility programs at the same time; feel in control through visualisation of energy consumption/production and cost as well as through knowledge of the grid; reduce the electricity bill by offering flexibility; be part of a collective environmental effort.
Distribution System Operator: Secure stable system operation in the distribution grid; ensure economic operation of the grid.
Electricity Retailer: Reduce balancing costs; increase market share; improve relations with consumers; utilise iFLEX Assistant for own marketing campaigns.
Home energy management system enables insight
Consumers participating in the pilot will have a home energy management system (HEMS) installed that provide readings from the smart meter and individual household devices such as appliances, heat pumps, boilers and PVs and from sensors that measure temperature and humidity. This enables insight into their household consumption, comfort levels and electricity production.
The readings also enable the distribution system operator and retailer to gain knowledge about the load profile characteristics and the profile forecast, allowing them to estimate the household flexibility offer. Power generation forecast from the PVs can also be utilised to improve self-consumption.
Role of iFLEX Assistant
Apart from providing the visualisation of household consumption and production, the role of the HEMS-integrated iFLEX Assistant is to support the consumers in changing their energy-consumption schedules in response to the price signals.
Initially, the user sets up optimisation objectives and operation settings using the iFLEX Assistant mobile app. In alignment with these settings, the iFLEX Assistant adjusts the energy consumption/production based on network measurements (e.g., power load) and inputs (e.g., energy price) from the network operator and/or retailer.
In the case of multiple and possibly conflicting price signals, an optimisation algorithm chooses consumer participation according to the optimisation objectives which have been set by the user in terms of economy, minimisation of CO2 emissions and energy consumption.
In the app, the user can also configure when to receive notifications of new signals, which the iFLEX Assistant takes into account, thereby acting on behalf of the user.
Finally, the user can also access information about participation in flexibility events and estimate household success through a point reward system.
Additional features such as energy advice, encouragement for reacting upon signals, alerts and cost monitoring will be added at a later stage.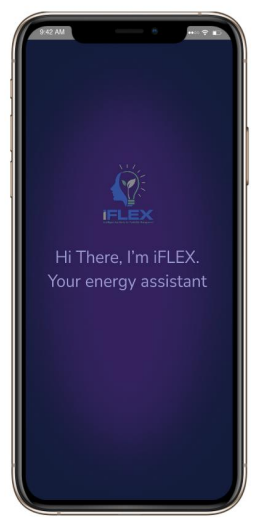 First testing, then recruitment
A testing phase of the HEMS and iFLEX functionality will now begin, involving a handful of users from the two regions. Followingly, recruitment of consumers connected to the identified transformer stations will commence in 2022 with a final goal of 100 users of iFLEX.
User engagement activities will be organised throughout the piloting period to understand the user needs and motivations and their reactions to signals and incentives as well as to evaluate and co-create on the mobile app.