BRIDGE is an initiative established by the European Commission in 2014 to bring together energy projects, funded through the Horizon framework programmes. The purpose is to create a structured view of cross-cutting issues and identify roadblocks to innovation.
Apart from helping shape EU policy work, BRIDGE is also providing a valuable platform for projects to exchange knowledge and ideas, get inspiration and collaborate. Presently, the community consists of 58 projects with more than 1000 organisations participating.
2021 conclusions and next steps
The activities in BRIDGE take place in four working groups: Data Management, Regulations, Business Models and Consumer and Citizen Engagement, with iFLEX participating in all of them. The following illustration encapsulates the 2021 conclusions and recommendations put forward by the groups as well as the tools that have been deployed, suggested or are being planned. Read the conclusions and recommendations report HERE.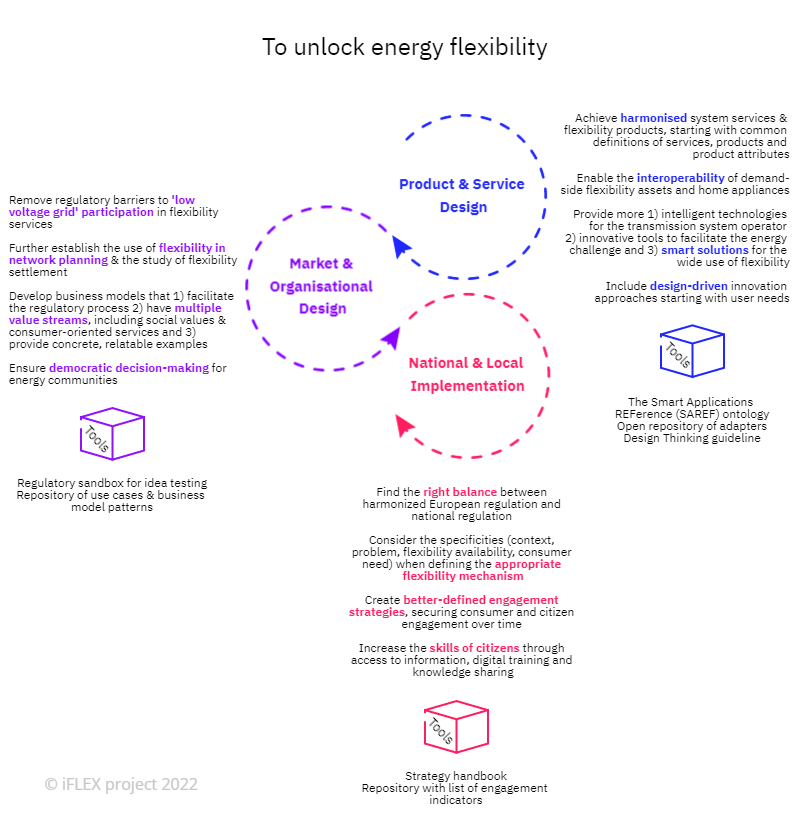 Project partners Intracom Telecom are presenting the paper: A fair [...]